San Juan
Veterinary Hospital
San Juan Veterinary Hospital is a full-service animal hospital and welcomes both emergency treatment cases as well as pet patients in need of routine medical, surgical, and dental care.
Proudly Welcoming New Clients!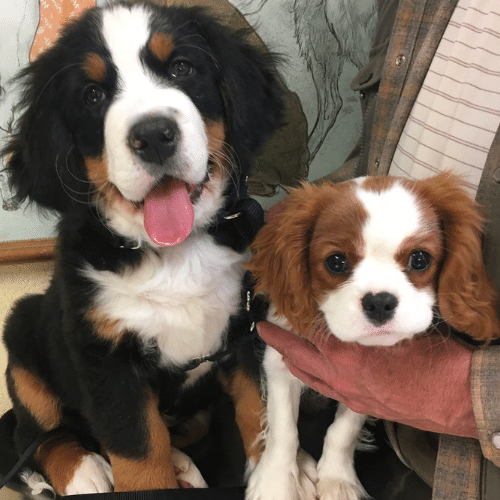 About
San Juan
Veterinary Hospital
San Juan Veterinary Hospital is proud to serve the Pagosa Springs, CO area for everything pet-related. Our veterinary clinic and animal hospital are run by Dr. Kitzel Farrah, who is a licensed, experienced Pagosa Springs veterinarian.
Because of the shorter lifespan of our pets, we stress the importance of an annual physical examination. Thorough check-ups and preventive care can help alleviate serious health problems. Here at San Juan Veterinary Hospital, we offer a wide range of veterinary services to keep your companions feeling their best:
Just as it's important for you to see a dentist regularly, it's important for dogs and cats as well. Your pet's oral health is directly connected to their overall health.
Pets can experience accidents and injuries that require emergency care. If you are unsure whether your pet is in need of veterinary urgent care, please call us.
Pet Radiology & ECG Services
With the advances in digital x-ray technology, we can now manipulate the digital images that we take off a pet's systems to see what is wrong.
Pet Surgical & Anesthesia Services
At San Juan Veterinary Hospital, we can perform almost any surgery your cat or your dog could need, or find the right specialist to help with the operation.
We
love
our clients and patients!
We know you have a lot of options when it comes to choosing your veterinarian, and we thank you for making us a couple of the highest-rated veterinarians in Pagosa Springs, CO., and the surrounding areas.
From the ease to make an appointment to the friendless of the staff and amazing professionalism of the doctors- Especially Dr Highfields – thank you for taking care of us!
– Lesann
San Juan Vet gave both our labs the best professional care. Can't thank you enough. Answered all our questions and without them neither one of our labs would be here! Thank You Dr. Franklin and staff!
– Lisa
I had to take my elderly, ailing kitty in yesterday to be euthanized. Dr. Karin Highfield is such a nurturing caregiver–to my kitty and to me. I was so emotional, I wasn't able to tell her a heartfelt "thank you."
– Muriel
I received you're special card for mr. Bobies and me I apologize for putting you and your staff through that process. Thanks to your Team. Bless you all.
– Joe
We love featuring your pets on our website!